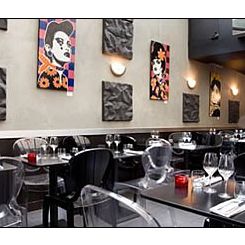 Eighty Wine
Boulogne-Billancourt, Hauts-de-Seine (92)
55.00 € tax inclusive per person
All inclusive with drinks
The menu below is only an example, it changes according to seasons and the market
ideal gourmet - Eighty Wine menu
Drinks
Kir

***
Starters
Jumbo prawn crisp, spicy thai sauce
or
Mozzarella tatin pie and cherry tomatoes, a gratin
or
Eggplant caviar and toast

***
Main courses
Piece of beef, pepper sauce, home made fries
or
Poultry supreme, thyme juice, vegetable julienne
or
Filet of sea bream with citrus fruit tagliatelle and vegetables

***
Desserts
Chocolate fondant with Nutella heart
or
Coconut panacotta
or
Pine apple carpaccio, red fruit sorbet

***
Wine
(½ bottle per person)
Red: Cote du luberon, l'aveyrie 2006 cuvet bacile
White: Vieugnier Nord/Sud de chez Laurent Biquette
In perfect harmony
According to sommelier's advice

***
Mineral water
(½ bottle per person)

***
Coffee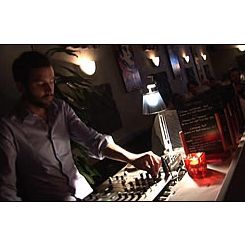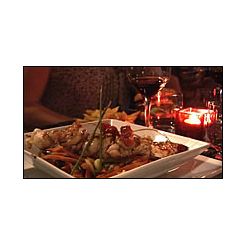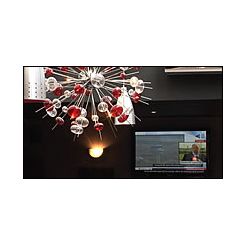 The menu below is only an example, it changes according to seasons and the market. The Idéal Gourmet's menus always include at least drinks, starter, main course, dessert, a bottle of wine for 2, a bottle of water for 2 and coffee (except brunch where menus are specific).
Menu Eighty Wine
Give this restaurant as a gift !
Your guest has an invitation in a beautiful package
The invitation is valid for 1 year. Your guest enjoys an all inclusive menu.

Last minute gift ? We have the solution
here
Book this restaurant !
Enjoy an all inclusive menu (drinks included)
Save money and time with our professional service !

Booking for more than 10 people ? Ask for a quote
here
L'abus d'alcool est dangereux pour la santé, à consommer avec modération.