Granterroirs
Granterroirs
Levallois (92)
Ideal Gourmet Exclusive
"All Inclusive" menus from 60 €

Tel : 01 45 72 22 40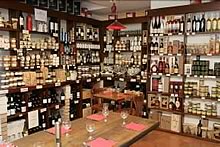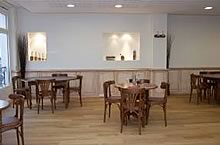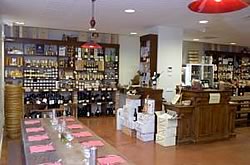 M
inutes away from Neuilly and la Défense, in the oh so pleasant Levallois village, across from the market place and public car park, the Granterroirs « country table » welcomes you in two reception areas. On the first floor you will find a very comfortable air conditioned room, ideal for seminars, work meetings or unforgettable family events.
T
he products are guaranteed from the French country side, and of very high quality. Wine, champagne, foie gras, chocolate and also Gascogne flocquins, truffle flavoured olive oil, glazed chestnuts from Collobrières, biscuits from Provence with ancient recipes… all these products can be bought here or tasted on the spot, according to your whim of the moment, a true French style "country table"!
I
n this friendly and authentic atmosphere, the welcome will always be good, relaxed, friendly and participative.
P
ress breakfast, dinner cocktails, seminars, product launch, you can use this space for almost anything! And well beyond gourmet pleasures, the Granterroirs spirit wants you to share the fundamental values of the house. According to the seasons and to their discoveries, the owners offer their latest Coup de Coeur, product of permanent work to find the best products of today and tomorrow. Each product can be appreciated and is a spokesperson for the producer's quality.
V
ideal gourmet really enjoys being able to present this friendly and warm establishment with a menu that is full of flavours, a country table for any family of professional event, for a dinner, a snack, or even for breakfast!
Privacy policy
No information will be passed
to a third party
Read more
OUR CUSTOMERS SAID
"An e mail just to tell you how pleasantly surprised I was by your service's quick reaction. When I got your e mail telling me the invitation was being sent to my guests, they already had it! I had bought the gift on Wednesday afternoon, and was quite surprised it had already arrived on the Thursday morning!"
Marinella C