MULTIRESTAURANT INVITATION
The Prestige Multirestaurant® invitation offers an all inclusive menu
for 2 people from among our 3 Parisian cabarets / dinner show selected throughout France.
This is the perfect gift for food lovers !
---
CHECK OUT OUR OTHER INVITATION MULTIRESTAURANT
Tags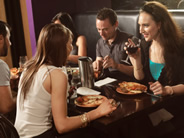 Paris Cabaret : The Cabaret Paris Multirestaurant invitation is the only invitation to offer a gift to a cabaret in Paris. Give an unforgettable experience in the best cabarets in paris, offer our Multirestaurant cabaret paris !
WARRANTIES IDEAL GOURMET
DELIVERY
48h OFFERED *
PAYMENT
SECURE
CHOICE
RESTAURANTS
* France only