Pierre au Palais Royal
Pierre au Palais Royal
Paris 1
Ideal Gourmet Exclusive
"All Inclusive" menus from 100 €

Tel : 01 45 72 22 40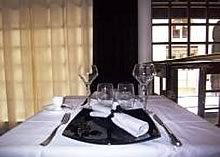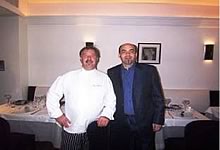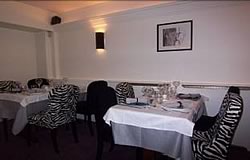 Pierre au Palais Royal has always been a very popular restaurant.
O
f course the location is just perfect, in the heart of Paris between Palais Royal, COmédie Française and Louvre Museum, who could claim anything better? The formidable embassy of French gourmet cuisine was recently renovated and it has now got two different entrances, giving you access to two rooms that are in turn separated by a passage. As for the décor, surprises are in store! The décor is rather classic and elegant. The atmosphere is more friendly than trendy, with nice harmonies of black and white, in stripes or other patterns.
A
s for the cuisine, we find an inspired Chef in the kitchen, Pascal Bataillé, who composes a cuisine that is right for all tastes, refined and always renewed. Pascal makes a careful selection of products. The result really meets the owner's expectations. Eric Sertour is really enthusiastic about the beautiful compositions coming out of the kitchen at Pierre au Palais Royal.
E
ric Sertour's wine journey is a surprising one. He learns the art in the prestigious Pic establishment in Valence, three stars in the Michelin guide, and then moves on to Petrus, Relais d'Auteuil, Fouquet's and Toupary where he learns to confirm his choices and perfect his expertise to finally get the title of France's best sommelier. But Eric is also a man of beliefs, He speaks of his wines with heart and talent. He is naturally gifted to hold a wine tasting. For a successful night with a professional in his own restaurant choose Pierre au Palais Royal, you will not be disappointed!
Privacy policy
No information will be passed
to a third party
Read more
OUR CUSTOMERS SAID
"An e mail just to tell you how pleasantly surprised I was by your service's quick reaction. When I got your e mail telling me the invitation was being sent to my guests, they already had it! I had bought the gift on Wednesday afternoon, and was quite surprised it had already arrived on the Thursday morning!"
Marinella C