Dali Museum
Dali Museum
Paris 18
Ideal Gourmet Exclusive
"All Inclusive" menus from 46 €

Tel : 01 45 72 22 40

Meal at the restauant
Tour of the Dali museum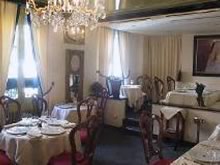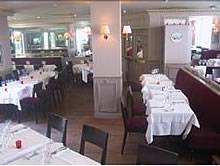 Choose your restaurant…
• Butte en Vigne : An Institution of the Montmartre hill that has been serving customers every night since… 1969!
And this little traditional and well decorated place is located right in the heart of the village.
From 40€

• Le Moulin de la Galette : Located on its little hill, the Moulin de la Galette welcomes you into a mythical world, made famous by the greatest painters, from Renoir to Van Gogh, not forgetting Toulouse Lautrec and Picasso, and now you can also enjoy a gourmet moment in exceptional settings.
From 70€

• A Beauvilliers is more than a restaurant, it's a myth! This gourmet establishment, located in the heart of old Montmartre, is probably the best restaurant in Northern Paris.
From 100€

… and then visit the Dali museum…
After having enjoyed our ideal gourmet menu the Dali museum welcomes you for your eyes' greatest pleasure.
Located at the heart of Montmartre, minutes away from the famous Place du Tertre, the Dali museum boasts the only permanent collection in France devoted to the surrealist master, and more particularly to his sculptures and engravings.
You will enjoy a journey in a fantasy world and discover over 300 original pieces that have made Salvador Dali one of the major artists of the 20th century. His sculptures are a large part of his work.
You will no doubt be amazed by his famous Soft Clocks, Alice in Wonderland, Romeo and Juliet or the famous Mae West Lip Couch!
Privacy policy
No information will be passed
to a third party
Read more
OUR CUSTOMERS SAID
"An e mail just to tell you how pleasantly surprised I was by your service's quick reaction. When I got your e mail telling me the invitation was being sent to my guests, they already had it! I had bought the gift on Wednesday afternoon, and was quite surprised it had already arrived on the Thursday morning!"
Marinella C