Kosher meal platter
Le Chateaubriand
Kosher meal platter
Le Chateaubriand
Ideal Gourmet Exclusive
"All Inclusive" menus from 40 €

Tel : 01 45 72 22 40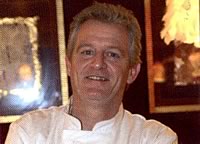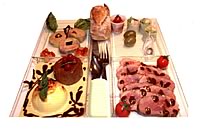 Kosher gourmet cuisine
on your doorstep?
Kosher gourmet cuisine on your doorstep?
It is possible now thanks to Chateaubriand, a restaurant under the control of the Beth Din in Paris. At home, at the office, in your hotel room or in another restaurant… you will enjoy dishes that are colourful, of great quality and respectful of Jewish traditions. Le Chateaubriand invites you on a gourmet journey to enjoy dishes prepared by a Chef who went through a number of establishments while learning his trade. A number of them were located abroad. He came back with a series of ideas for ingredients and all that is important to make his mix between French traditional cuisine and Jewish traditions a success. Meat or fish, it all calls for a tasting in these meal plates at a very nice price. You will enjoy them wherever you are! No efforts, these meal plates will be delivered. Let yourself be tempted by this unique service and enjoy discovering these unforgettable and delicious plates. Kosher food at its best!
Privacy policy
No information will be passed
to a third party
Read more
OUR CUSTOMERS SAID
"An e mail just to tell you how pleasantly surprised I was by your service's quick reaction. When I got your e mail telling me the invitation was being sent to my guests, they already had it! I had bought the gift on Wednesday afternoon, and was quite surprised it had already arrived on the Thursday morning!"
Marinella C