Nikita
Nikita
Paris 16
Ideal Gourmet Exclusive
"All Inclusive" menus from 100 €

Tel : 01 45 72 22 40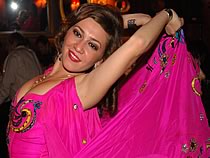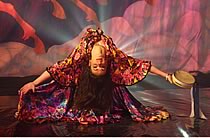 A Russian night is the guarantee of a dazzling and amazing one… All that is left to do is choosing the perfect place for it, and ideal gourmet has selected the mythical Russian restaurant for you: Nikita! This cabaret has now been open for 80 years, it used to be known as Novy and is located in the very posh 16th district, close to la Muette. It is meant to entertain the nostalgic Russian expats but first and foremost those of you who are looking for a party, for happiness and friendliness. Nikita is a warm place, with red fabric on the walls, golden seats, walls of mirrors where you will see the reflections of subdued lighting from the chandeliers. A welcome that is all smiles and friendliness… As a group of friends, for a company night, as a family or for a romantic night, everyone will have a timeless moment here, just like at the time of the Tsars. The Chef invites you to discover Russian, East European and Yiddish classics, the ideal gourmet menu being a perfect composition to please the most demanding taste buds. During your meal and after it, there will be a musical ambiance (violin, guitar, bass), with singers and dancers to have you discover their traditions. Everything here is combined for your night to be unforgettable, mysterious and enchanting, and it will no doubt end in dancing!
So if you want a night that is also a journey, with a Russian spirit to it, choose Nikita, you will not be disappointed.
Privacy policy
No information will be passed
to a third party
Read more
OUR CUSTOMERS SAID
"An e mail just to tell you how pleasantly surprised I was by your service's quick reaction. When I got your e mail telling me the invitation was being sent to my guests, they already had it! I had bought the gift on Wednesday afternoon, and was quite surprised it had already arrived on the Thursday morning!"
Marinella C