Aerokart
Aerokart


Tel : 01 45 72 22 40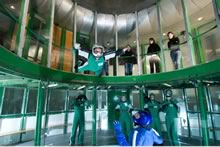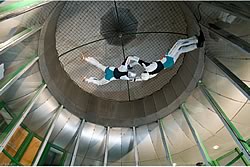 Product launch, night out with a customer, corporate event, press relations, incentive, seminar, Christmas party…
You want to create a better team spirit, surprise your clients or co-workers, choose to discover new sensations and make your event a guaranteed success.
A friendly place, seminar and restaurant space but also a free fall simulator that is one of its kind in France and the largest indoor go kart track of the Paris region. You event will be fuelled by adrenaline!
On the largest indoor go kart track of the Paris region, designed by one the world champions, you will enjoy a 25 min session. It is a technical track, but speed and comfort will be your allies too. Everyone is sure to enjoy it!
Aérokart exclusive: the only free fall simulator in France. It was originally created for trials for professionals, it has been designed and adapted for everybody's comfort and pleasure. The principle is one of air that is blown out, perfectly imitating the sensations enjoyed by a parachute user (12 engines creating an air tunnel at 250 km/h).
It is a free fall, without having to take a plane!
All this is happening in an environment that is perfectly adapted to welcoming companies.
Privacy policy
No information will be passed
to a third party
Read more
OUR CUSTOMERS SAID
"An e mail just to tell you how pleasantly surprised I was by your service's quick reaction. When I got your e mail telling me the invitation was being sent to my guests, they already had it! I had bought the gift on Wednesday afternoon, and was quite surprised it had already arrived on the Thursday morning!"
Marinella C