Nicolas Flamel Wine Tasting
Nicolas Flamel Wine Tasting
Paris 3
Ideal Gourmet Exclusive
"All Inclusive" menus from 100 €

Tel : 01 45 72 22 40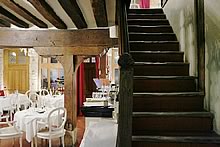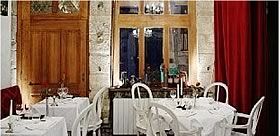 There are some places you just can't miss… and the Auberge Nicolas Flamel is one of them, both for its walls and for its cuisine. It is one of the institutions of Paris. For those who like beautiful things, this place is the one you have been looking for! The Inn itself is a historic monument, it is an architectural gem from the Middle Ages and it has not lost any of its charm. The interior is rather sober with magnificent sculpted wood staircases, dark beams, brick coloured floor or apparent white stones. An establishment that is truly one of its kind with a personality to it, where you can sense a history that is both long and chaotic. The place is filled with emotions, it has got an authentic and romantic soul… From the kitchen you can expect gourmet cuisine to reach your plates. It is both refined and light, ideal gourmet could not resist the dégustation menu. Each dish is well presented with refined flavours, making it an ode to gourmet pleasures. Everyone will no doubt enjoy it. Everything smells of quality in these subtle creations, light, refined, delicate and original too… ideal gourmet can only recommend this address of quality in Paris, it will open your eyes and taste buds to new gourmet horizons. As much for the place as for the cuisine, ideal gourmet really would like you to try this place, the word gourmet cuisine takes on its true meaning here. So delight your taste buds, awaken your senses around a menu we recommend you share between two people, but you can of course enjoy it with friends or for business as well!
Privacy policy
No information will be passed
to a third party
Read more
OUR CUSTOMERS SAID
"An e mail just to tell you how pleasantly surprised I was by your service's quick reaction. When I got your e mail telling me the invitation was being sent to my guests, they already had it! I had bought the gift on Wednesday afternoon, and was quite surprised it had already arrived on the Thursday morning!"
Marinella C