Molecular Cuisine Workshop
Molecular Cuisine Workshop


Tel : 01 45 72 22 40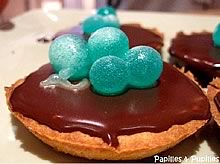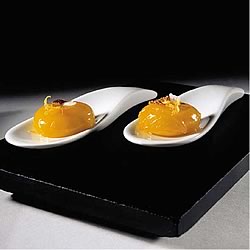 This is a phenomenon that has shaken the gourmet world at the beginning of the 21st century, we are talking about molecular cuisine, attracting all types of gourmets, those who are just curious, those who have never heart about it, and of course it is all the more charming when tested through demonstration by a professional in which you can participate. And that is precisely why ideal gourmet is now offering a Molecular Cuisine workshop and tasting with a Chef. Pierre Dominique Cécillon is a passionate man. His career is an example while being non typical at the same time. He started working by doing several world tours of gourmet establishments, also trying out the large galleys of cruising ships where he learnt to speak English fluently. He then works with Joël Robuchon for ten years… He is very well liked by his colleagues, and the whole profession soon knows his name, that is how he starts at Jardin des Cygnes, the restaurant of Prince de Galles hotel, on avenue George V, where he stays for … 21 years. He is reliable, and holds a strong will to pass on his knowledge, that is precisely why ideal gourmet chose Pierre Dominique Cécillon as a partner for various cuisine classes. He accepted to offer a class specifically targeting molecular cuisine, especially for us! Between workshop and demonstration, he takes guests' senses on a journey of discovery, through this cuisine's various possibilities. The results are surprising and everybody can understand and analyze the origins of each dish. War between the Moderns and the Classics, molecular cuisine is really captivating for everyone. And through this workshop you can discover but also learn with ingredients, utensils, methods, just how to make the same at home. Long live knowledge and passion! An ideal gourmet favourite!
Privacy policy
No information will be passed
to a third party
Read more
OUR CUSTOMERS SAID
"An e mail just to tell you how pleasantly surprised I was by your service's quick reaction. When I got your e mail telling me the invitation was being sent to my guests, they already had it! I had bought the gift on Wednesday afternoon, and was quite surprised it had already arrived on the Thursday morning!"
Marinella C