Bizen
Bizen
Paris 2
Ideal Gourmet Exclusive
"All Inclusive" menus from 50 €

Tel : 01 45 72 22 40

Private night club
Private dining rooms
Bar
DJ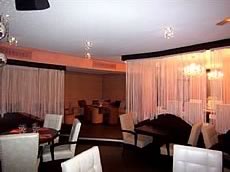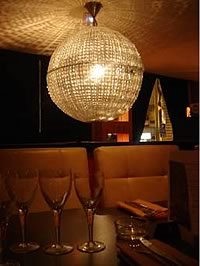 The new place to be in Paris…
W
ith 500 square meters of voluptuous glamour between the Opera and Hotel de Ville, Le Bizen offers you the possibility to mix two kinds of pleasures: gourmet dining and partying!
T
rendy and voluptuous, Le Bizen is a very elegant restaurant coupled to a modern style bar that will no doubt charm the most demanding among you. The atmosphere is very international, a successful mix of zen attitude, spiritual and relaxing, along with reinvented classic touches. So let yourself be charmed by this very glamour place: beautiful light-coloured leather or comfortable velvet cushions for the seats, magnificent large windows, subdued atmosphere, candles and very creative playing with light, daring décor between trendy kitsch and eternal classics… The décor of Le Bizen is finally a fairy tale-like one where you can be the hero. You will have an exceptional gourmet moment and a crazy night on the dance floor of the musical bar, with pop music, along with some funk rhythms that will have you dancing until the morning light.
O
n your plates you can expect a trip around the world. The cuisine here is multiethnic and inventive, a pleasure for the eyes and for your taste buds. The flavours, from here or elsewhere meet and are mixed for your palate's greatest pleasure, it will be stimulated like never before. Sparkling and innovative cuisine, that is what you will be lucky enough to taste at Le Bizen, it reflects the atmosphere of the place in fact.
S
o let yourself be tempted by this adventure, a cuisine experience giving new life to gourmet Parisian cuisine. A beautiful place, original and delicate cuisine, a trendy bar, nothing is lacking in this very free place, it can become all yours for a festive and sparkling night. ideal gourmet is giving you the place of your dreams, you will not forget it…
Privacy policy
No information will be passed
to a third party
Read more
OUR CUSTOMERS SAID
"An e mail just to tell you how pleasantly surprised I was by your service's quick reaction. When I got your e mail telling me the invitation was being sent to my guests, they already had it! I had bought the gift on Wednesday afternoon, and was quite surprised it had already arrived on the Thursday morning!"
Marinella C