Orenoc + Jazz Club
Orenoc + Jazz Club
Paris 17
Ideal Gourmet Exclusive
"All Inclusive" menus from 110 €

Tel : 01 45 72 22 40

Private dining rooms
Bar
Lionel Hampton Jazz Club
Lounge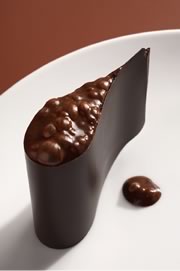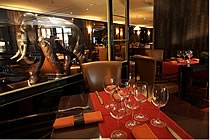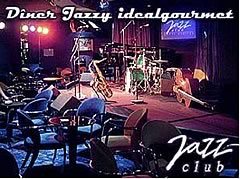 Jazz night…
A
festive night if ever there is one… That is what ideal gourmet offers with this much welcome combination of gourmet dinner in a restaurant with a very defined character and the rest of the evening spent listening to the brass instruments of the most well known Jazz club of the capital.
S
o come take a seat at l'Orénoc, in an atmosphere and décor strongly influenced by South-American accents, a reminder of this majestuous Venezuelan river, with its 2000 by-rivers.
In 2008, after the remarkable beginning of his career, Chef Eric Brujan starts working for L'Orenoc. He stays true to a creative kind of cuisine, sober plates and to his priorities: respecting products and flavours. He does not want to impose anything on the plate. He does not mix products, he associates them so that everyone can taste them according to their palate. The décor is very close to having colonial influences, touches from Africa and Asia at the same time. The service is attentive and all smiles, the tables have enough space between them, the place is adapted for a cosy date or for comfortable business talks.
A
nd then, in a place where you find Jazz only, separated from the restaurant but still very close, the Jazz Club Lionel Hampton welcomes its band of the moment, chosen among the great names of jazz and rhythm'n blues. You are invited to enjoy the rest of the evening in comfortable armchairs booked for you with a drink of your choice. The acoustics were recently improved; you will not miss a single note of the show, taking you away in a friendly and warm atmosphere.
W
ith ideal gourmet, take in the "Blue Note" universe, and fully enjoy this festive and different night, that will no doubt work its magic on you!
Privacy policy
No information will be passed
to a third party
Read more
OUR CUSTOMERS SAID
"An e mail just to tell you how pleasantly surprised I was by your service's quick reaction. When I got your e mail telling me the invitation was being sent to my guests, they already had it! I had bought the gift on Wednesday afternoon, and was quite surprised it had already arrived on the Thursday morning!"
Marinella C