Palais Royal
Palais Royal
Paris 1
Ideal Gourmet Exclusive
"All Inclusive" menus from 100 €

Tel : 01 45 72 22 40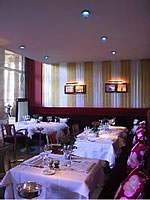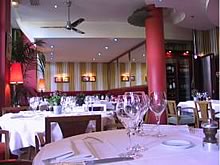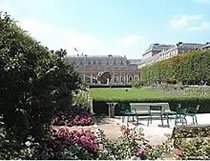 The Louvre like you never dared
imagining it…
Y
ou think you know the Louvre?
Well let our guide convince you of the contrary by having you discover the naughty side of the museum… An original and unexpected way to discover this famous place. Let yourself be guided to places you always wanted to see but never dared asking for.
A
fter this visit where you will have discovered all the naughty secrets of the Louvre, cross the famous rue de Rivoli, stay for a few moments on the place du Palais Royal-Comédie Française, ministry of Culture, Conseil d'Etat and then enter the magnificent garden of the Palais Royal. These two green hectares in the heart of Paris that we owe to the Duke of Orléans, are very popular.
T
he Palais Royal restaurant is a charming establishment, elegant and friendly, where you will be welcomed with a smile.
I
t is a bit loungy with its comfortable armchairs, large and pleasant couches, beautiful intimate room opening up on the garden thanks to large windows.
W
hen the weather allows, the terrace will welcome you directly into the garden, in the shade of trees, just beneath the windows of writer Colette's former apartment, not far from Cocteau's.
T
he cuisine is very professionally orchestrated by owner and Chef Bruno Hees who offers a very dynamic kind of cuisine, surprising freshness and always innovating.
S
o let yourself be charmed by this typically Parisian restaurant, by its dolce vita and exceptional settings… A rendez-vous with history!
Privacy policy
No information will be passed
to a third party
Read more
OUR CUSTOMERS SAID
"An e mail just to tell you how pleasantly surprised I was by your service's quick reaction. When I got your e mail telling me the invitation was being sent to my guests, they already had it! I had bought the gift on Wednesday afternoon, and was quite surprised it had already arrived on the Thursday morning!"
Marinella C