La Belle Epoque
La Belle Epoque
Paris 2
Ideal Gourmet Exclusive
"All Inclusive" menus from 80 €

Tel : 01 45 72 22 40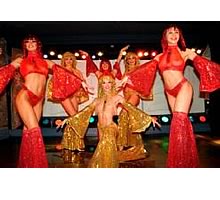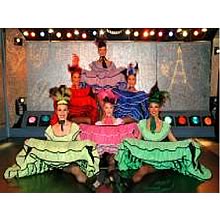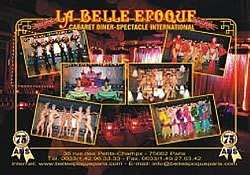 Just like in old times…
T
his is not a 1900's cabaret like the sign suggests. It is in fact the room that dates back to the beginning of the last century, thus the name.
A
lot of cosmetic operations have turned it into a little Music Hall with a beautiful scene in the heart of Paris. And to add to this, let's say that Daniel and Déborah Baumann, who have been owners of the place for fourteen years, always present quality shows.
F
or "La Vie est Belle" two international shows were in fact united, adding to the semi nude ballets that we owe to Russian choreographer Lucien Dragoi and a dynamic leader for the revue, Ella Ritz.
S
he has got a beautiful voice, speaks many languages and moves from table to table, singing and making the audience sing with a lot of friendliness, creating a warm atmosphere. She presents Bob Rosetti, dressed like a Southern American hero, playing with his whip and lasso ; the Great Mercier's, manipulators, illusionists, pickpockets that are famous throughout the world, speaking every imaginable language and who will steal from you happily and not so discreetly for the audience's greatest pleasure.
A
fter the show, the excellent band that started playing at the beginning of your dinner around 8:30, and that accompanied the French Cancan, will have you dance.
Privacy policy
No information will be passed
to a third party
Read more
OUR CUSTOMERS SAID
"An e mail just to tell you how pleasantly surprised I was by your service's quick reaction. When I got your e mail telling me the invitation was being sent to my guests, they already had it! I had bought the gift on Wednesday afternoon, and was quite surprised it had already arrived on the Thursday morning!"
Marinella C