Cesar Palace
Cesar Palace
Paris 16
Ideal Gourmet Exclusive
"All Inclusive" menus from 78 €

Tel : 01 45 72 22 40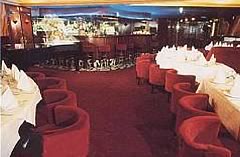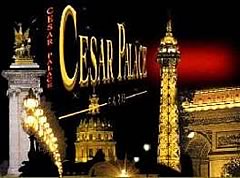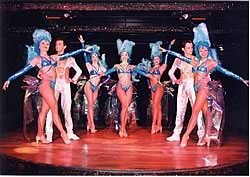 Magic Night
P
aris capital of Europe, making other cities throughout the world jealous… yes of course, but what would Paris be without its famous cabarets?
The latest of those privileged places is starting to make a name for itself in Paris, the Cesar Palace. The very pleasant team of the place has taken over a beautiful show room they call «La Cour des Miracles». It is a large and magnificent room, the walls are decorated with frescoes telling Roman legends.
Y
ou come here for dinner of course. The establishment was voted "Marmite d'Or" of Parisian cuisine and of warm welcomes! And then you come here to spend an evening based on laughter and friendliness, the favourite characteristics of the owners : François Lhermenier and Philippe Barbie, together with their friend Chantal Valery, a well known magician who will welcome you in the friendliest of ways. This is in fact a new kind of package where singers, imitators, showmen that are more or less clownlike, singers and sketchmakers are there for you.
A
nd to wrap up beautifully, why don't you just get on the dance floor!
F
un with words, humour and charisma, that is the recipe for multiple bravos, a happy crowd: a great success, guaranteed laughter.
Privacy policy
No information will be passed
to a third party
Read more
OUR CUSTOMERS SAID
"An e mail just to tell you how pleasantly surprised I was by your service's quick reaction. When I got your e mail telling me the invitation was being sent to my guests, they already had it! I had bought the gift on Wednesday afternoon, and was quite surprised it had already arrived on the Thursday morning!"
Marinella C