Chez Clément Maillot
Paris 17
---
40.00€ tax inclusive
per person
Apéritif + Starter + Main course + Dessert + 1 bottle of wine for 2 + 1 bottle of water for 2 + Coffee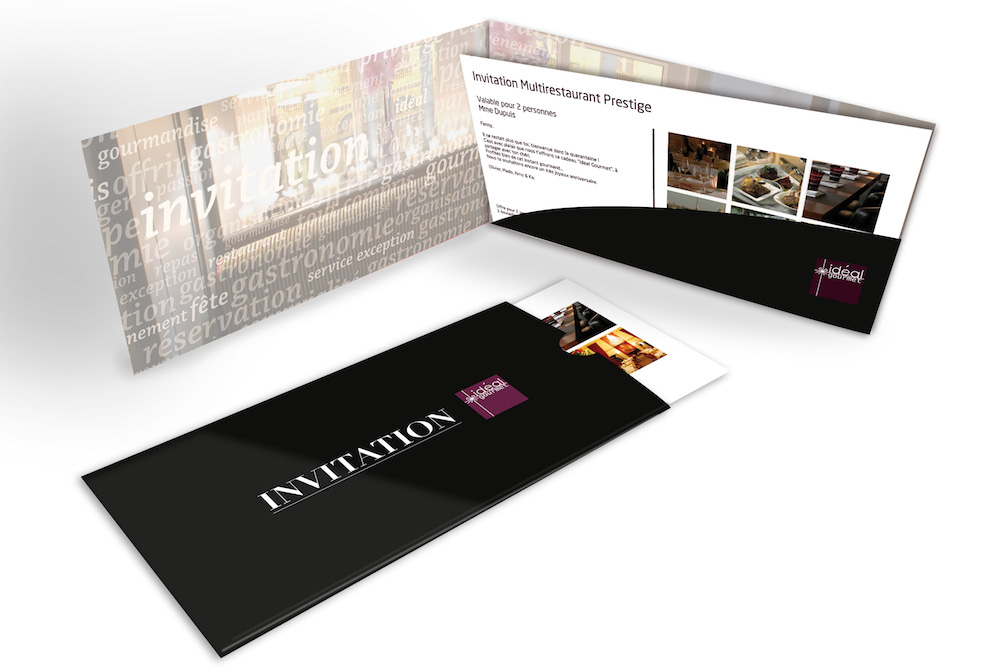 How does it work ?
---
Offer this restaurant
Chez Clément offers a warm welcome to all gourmands!
Just opposite the Palais des Congrès, this is an eye-catching restaurant, with its beautiful green and white exterior. Once through its doors, you will be captivated by the peace and serenity of the place. You will find lots of rooms, one after the other, and the only problem will be which one to choose! But don't worry: whether you decide to take a seat on the ground floor or one of the upper stories, the atmosphere is the same throughout – warm and convivial... A bit like being at home. The floral curtains are the perfect complement to the panelled walls, together creating a romantic yet distinguished atmosphere. Beautiful mirrors and soft lighting harmonise the overall effect. With colleagues for a business meeting, with a few friends for an evening out or for a romantic dinner, Chez Clément promises a unique experience. The Chef and his team put all their passion into creating food that perfectly mirrors the restaurant. The dishes exude authenticity, to the great delight of the most sophisticated palates. As the months go by, fresh, seasonal produce is worked and transformed with highly effective skill. Guests will discover cuisine which brings to mind the very best of family cooking, with tastes, flavours and presentation all on the menu. Everything is perfectly united and you won't have to wait long to be satisfied.

With our Idéal Gourmet menu, the whole team at Chez Clément takes you on a gastronomic journey in an enchanting setting, at extremely good value for money.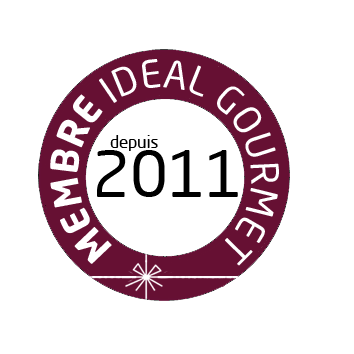 The menu below is only an
example
, it changes according to seasons and the market
MENU IDEAL GOURMET - Chez Clément Maillot
Apéritif + Starter + Main course + Dessert + 1 bottle of wine for 2 + 1 bottle of water for 2 + Coffee

The menu below is only an example, it changes according to seasons and the market. The Idéal Gourmet's menus always include at least drinks, starter, main course, dessert, a bottle of wine for 2, a bottle of water for 2 and coffee (except brunch where menus are specific).
RESTAURANT LOCATION
---
99, boulevard Gouvion Saint-Cyr
75017 Paris - France
Tel : 00 33 (0)1 45 72 07 14

Horaires
---
| | | | | | | | |
| --- | --- | --- | --- | --- | --- | --- | --- |
| | Mon | Tue | Wed | Thu | Fri | Sat | Sun |
| Noon | | | | | | | |
| Evening | | | | | | | |
Midi : 08h - 01h (service continu)
Soir : 08h - 01h (service continu)

Booking delay : 2 days
---
Other information
Type of restaurant :
Business restaurant
Restaurant with an atmosphere

Type of cooking :
Traditional cuisine

Open after 11 pm
Beautiful décor
Open on Sundays
Children welcome
Students welcome
Groups / renting of dining rooms
Original
Vegetarian food
Romantic
Table d'hôtes

Languages : French, English, Spanish
RÉCOMPENSES
---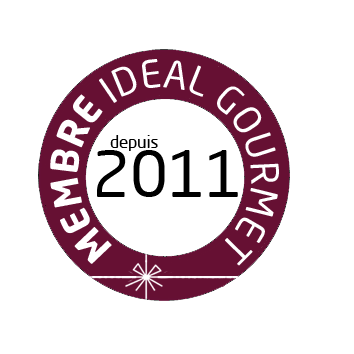 LIVRE D'OR
---
In order to satisfy you, please give us your impressions.
However the final decision about publishing your commet belongs to Ideal Gourmet.
EXTRAITS
---
Posted on
Commentaire de : M. RUSEK ( Senlis )


Accueil à l'arrrivée :
Qualité du service :

Cadre - Ambiance :
Qualité des mets :


Note Globale :



Group reservation
(over 10 persons)
---
Do you want to organize an event in this restaurant ?
Our team of experts leads you through your project for free.
Don't waste your time, give us you project !
---
---
OFFER AN ORIGINAL PRESENT !
---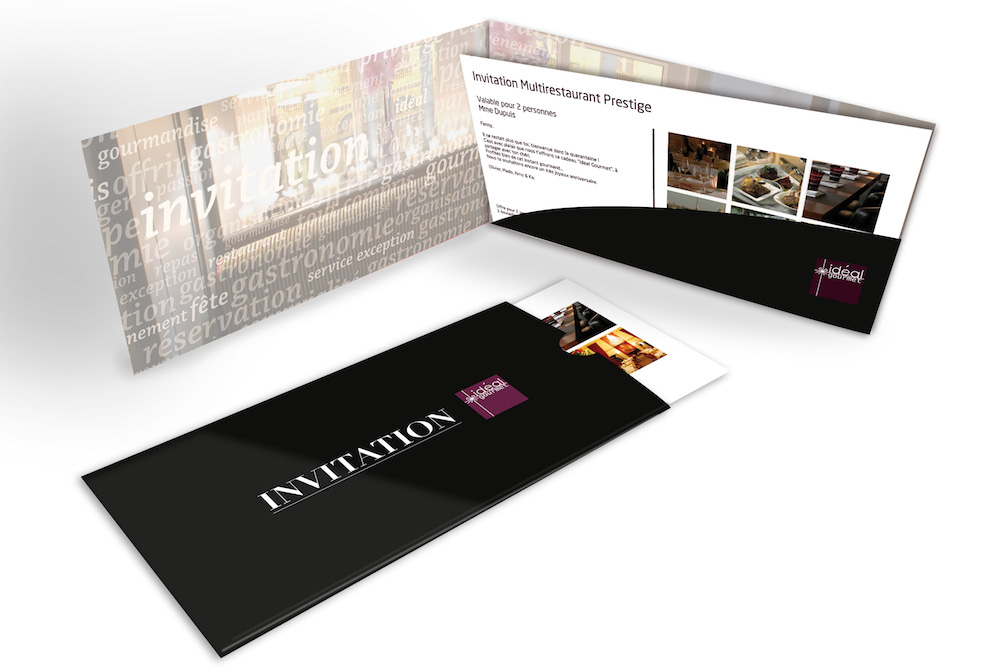 OFFER
HOW DOES IT WORK ?
Offer the invitation for the restaurant Chez Clément Maillot
---
1. Offer the invitation as a gift for the restaurant
---
2. The beneficiary books directly with the restaurant
---
3. And enjoys an all-inclusive menu upon presentation of his invitation
---
OUR ADVANTAGES
An invitation with no price, you can personalize it with your text
It will be delivered within 48h in an elegant gift envelope
Free Postal charges
The invitation is valid 1 year for lunch, dinner, during the week and weekend !
Your guests enjoy an all-inclusive menu (drinks included)
GIVE THIS RESTAURANT AS A GIFT !
Your guest has an invitation in a beautiful package
The invitation is valid for 1 year. Your guest enjoys an all inclusive menu.
OFFREZ
---
Vous vous y prenez au dernier moment ?
Nous avons la solution ici
BOOK THIS RESTAURANT !
Enjoy an all inclusive menu (drinks included)
Save money and time with our professional service !
Book
---
Booking for more than 10 people ?
Ask for a quote here
NEARBY RESTAURANTS ...
---
OUR ADVANTAGES
DELIVERY
WITHIN 48 HOURS
SHIPPING
OFFERED
VALID
1 YEAR
CONCIERGE
INCLUDE
RESTAURANTS OF THE MONTH
50.00 € incl tax / person

55.00 € incl tax / person

125.00 € incl tax / person

50.00 € incl tax / person
All inclusive menus Idéal Gourmet
The all inclusive menu Idéal Gourmet include at least :
- Aperitif
- Entree
- Dish
- Dessert
- 1 bottle of wine for 2*
- 1 bottle of mineral water for 2
- Coffee
* Some restaurants serve the equivalent of a bottle of wine by the glass for two.
OUR CUSTOMERS SAID
"An e mail just to tell you how pleasantly surprised I was by your service's quick reaction. When I got your e mail telling me the invitation was being sent to my guests, they already had it! I had bought the gift on Wednesday afternoon, and was quite surprised it had already arrived on the Thursday morning!"
Marinella C